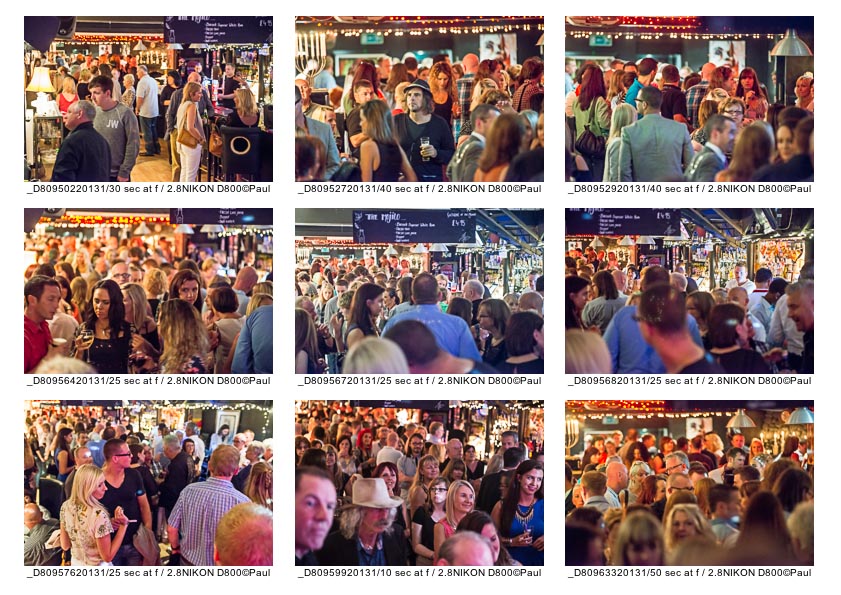 I have been working with Open House Festival to capture the ambience and performance at the events in Bangor during August and Belfast in June.  Performance reportage and energy-capture aside, Open House is looking for timeless shots that are not tied into specific events or individuals but capture a sense of the Festival's spirit and popularity.
Recently one shot was reposted by Open House and I have had quite a number of people speak to me in person about it, specifically about how it made the audience appear much larger and more compressed than it actually was….
"Last night looks more like an outdoor festival crowd shot than inside the glamorous and sexy The Goat's Toe. More rockin' tonight with The Sabrejets. Now where's my berocca…" Open House Festival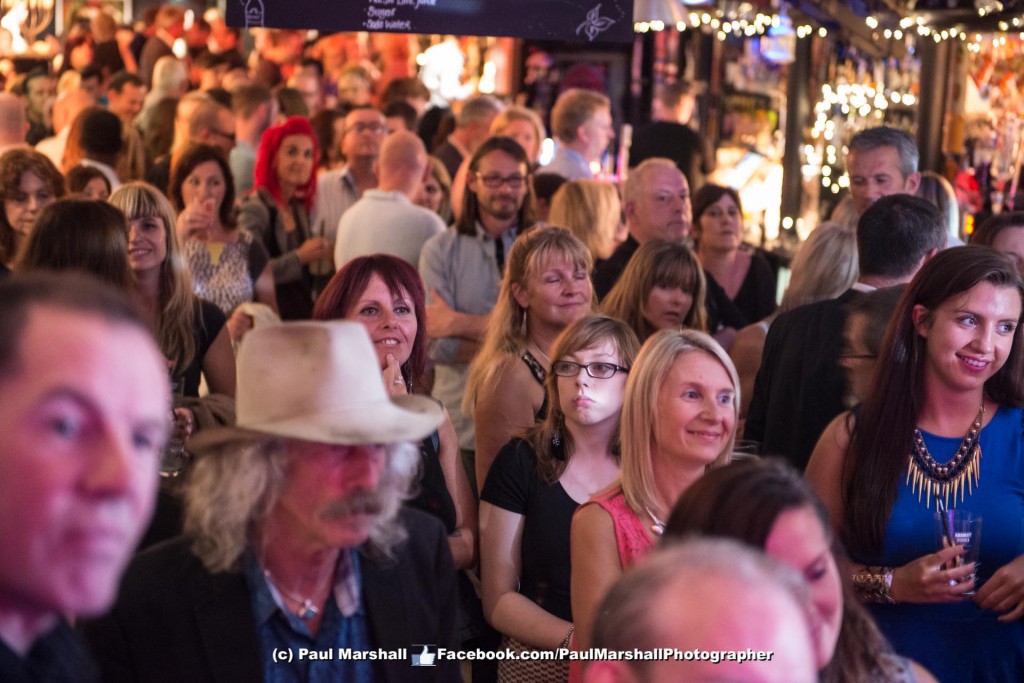 The Technique
It is a known phenomenon that a telephoto lens shooting across a scene that extends over a distance will have the effect of visually compressing the content. You will have seen it lots of times for long parades or landscapes where mountains appear to stack closely behind each other despite being perhaps tens of miles apart…
As soon as I saw the staircase and the length of the Goat's Toe bar I knew that the shot was going to happen. I kept returning to that spot several times as the evening progressed and the number of people grew. The final shot was taken when the main proceedings were being introduced and faces were turned in one direction – I knew that specific shot was coming and positioned myself for it well in advance – I'm sure HCB would have been proud of my waiting for the decisive moment 🙂
You will see also that I have experimented with changing the focus point also during the various preparations for the shot, the most successful is about 1/3 into image.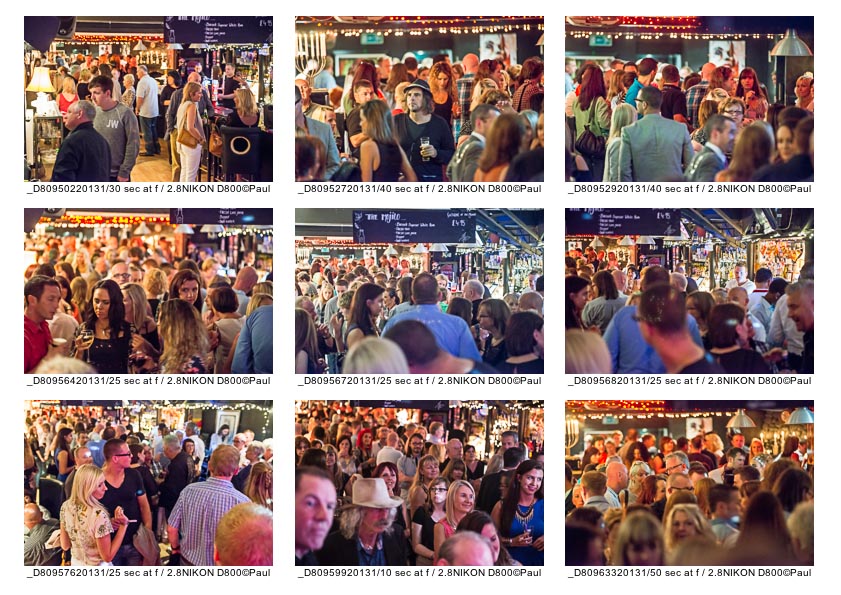 http://www.paulmarshall.co.uk/wp-content/uploads/2013/08/telephoto-shot.jpg
595
841
Paul Marshall
http://www.paulmarshall.co.uk/wp-content/uploads/2015/11/logo2.png
Paul Marshall
2014-08-16 13:29:19
2016-01-20 15:33:37
Open House Festival Bangor - The story of the shot...