Your Walls Won't Talk, They'll Sing
I founded bingbangbong in 2001 and in 2010 I became Managing Director of Bingbangbong Ltd. Bingbangbong is the originator of the UK's Outdoor Musical Instrument industry.
In 2006 I appeared on BBC Dragon's Den. I was unsuccessful in securing investment but was very successful in generating competition.
Our core business was based around supplying schools and Local Authorities with Musical Instruments for Playgrounds and parks.
I also undertook and particularly enjoyed bespoke commissions from Private clients, Councils, and through working alongside landscape and traditional Architects.
Designs (c) 1999-2013 Paul Marshall
The client gives me...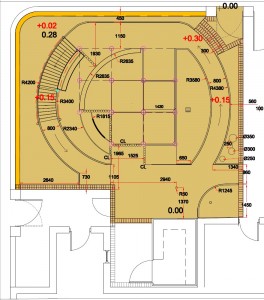 Using Sketchup I create…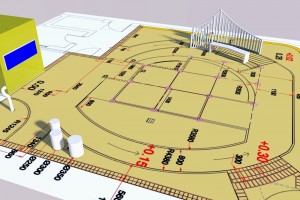 or in 3 dimensions!!
(focus your eyes on a point half way between your eyes and the screen – the images will move about – try to get there to be three images – the middle one is 3D!