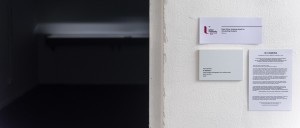 Paul is an artist working primarily with video, photography and installation.  His work often deals with social and community issues and with the effects of growing up during a turbulent period in N Ireland History. Paul has an long professional and personal interest in work within and between communities that deal with cultural and individual expression, including working with Native American people in the USA and more recently in Mariupol near Ukraine's contested region with Russia. See below.
Paul graduated MFA with Distinction from the Belfast School of Art.  You can see more information regarding his MFA grad work here.
Paul is the recipient of a 2015 Royal Ulster Academy Outstanding Student Award – his work 'In Camera I" will be on display in the Annual Exhibition in the Ulster Museum. Oct 2015 – Jan 2016.
Paul is also the recipient of the Digital Arts Studio MFA Residency Award and has commenced a 4 month residency where he will work on the Orpheus project (see below…).
---